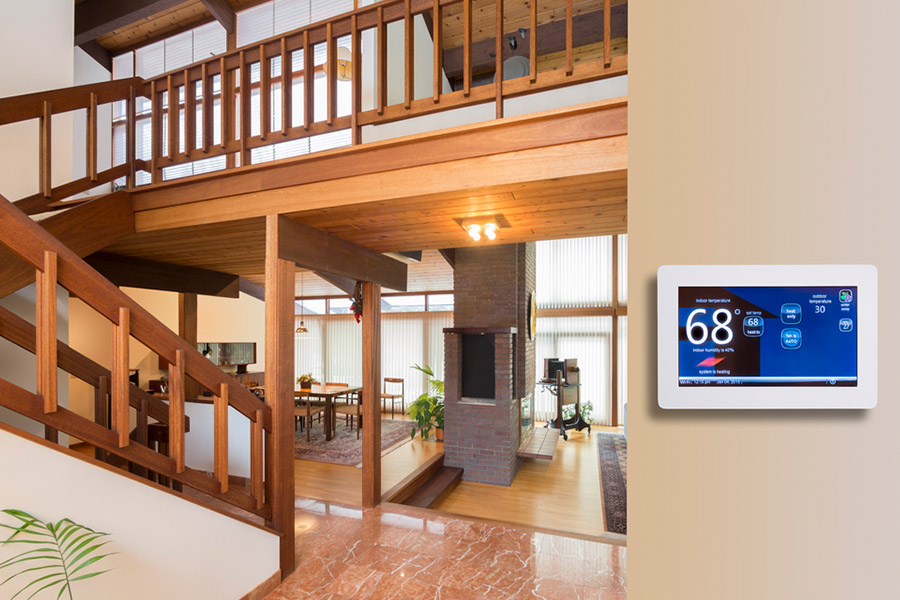 Does It Make Sense To Install A Smart Thermostat In Des Moines?
Modern smart thermostats have progressed quite a ways past the basic mechanism for controlling your home's comfort levels. If you would like to install a smart thermostat in Des Moines, you will gain a wealth of comfort with much less work. Featuring wireless connectivity, sensors for multiple rooms, and the convenience of home automation, these innovative controls will help lower heating and cooling costs and enhance your property's comfort and security.
What Is A Smart Thermostat In Des Moines?
After your install a, your new smart thermostat will operate in a comparable fashion as the old version in the sense of standard functionality. The style may be more contemporary, but you'll still be able to see the current temperature. You'll still have the chance to increase or decrease the temperature right from the component, and your thermostat will still allow you to quickly adjust settings for cool, heat, and fan.
However, in the event you install a smart thermostat in Des Moines, you will enjoy a wide array of new possibilities. That's because your home's comfort control is linked into another network within your home, like your Google smart speaker or your comprehensive home security. With a central interface or smartphone app, you may set your smart thermostat to adjust your home's temperature settings by itself at different times of day or to respond to input from another device. The bottom line is a house that's more comfortable and energy-efficient.
Why You Should Install A Smart Thermostat in Des Moines
There are various reasons to upgrade your old device to a smart thermostat:
● Ease of control with a cell phone app. Take command of the thermostat no matter where you are with a cell phone app like ADT Control. Are you feeling a bit overheated as you're trying to sleep? Just open your phone and turn on the air from your bed. Or monitor your house's comfort levels while on summer break, and adjust the temp to reduce energy usage if no one's at home.
● Set a schedule. An innovative smart thermostat gives you the ability to use smart schedules for heating and cooling. Set different temperatures to accommodate your family's needs. Bring down the temp as you prepare for sleep, then increase it again in the morning an hour or so before you arise. Or design specific scenes for certain situations -- like a scene for entertaining or one for when you have a fire going in the winter.
● Reduce energy consumption by using automation. An incredible advantage of using smart thermostats is they can reduce utility costs. You are able to simply modify the temperature as needed based on the season, weather conditions, or time of day. There's no need to throw money away heating a vacant residence. Additionally, when implementing schedules, your clever new tool adjusts itself. Many utility companies even provide incentives and rebates for qualifying models or situations.
● Make use of voice commands to control your property. If you decide to install a smart thermostat in Des Moines, you also have the opportunity to hook it up to function with a smart speaker device from Amazon or Google. This allows you to manipulate the temperature through simple spoken commands.
● Connect your thermostat to other home automation items. When your smart thermostat is part of an overall home defense package, you have the chance to join all your components into a unified network. This will help protect your property when emergencies arise. For instance, you may set your thermostat to turn on the exhaust fan when your fire alarms sense excess heat.
Make The Switch To A Smart Thermostat In Des Moines Today
If your current thermostat fails to satisfy your energy reduction and comfort demands, you should upgrade to a new "smart" model. These wirelessly connected components are stylish, a cinch to control, and can save money over time. You stand to reap the most benefit when you combine it with an advanced home security system. Reach out to us today at (515) 212-6493 or complete the following form to inquire about your smart thermostat in Des Moines.